When sitting with Anthony and Deidre for the first meeting of our Capstone, I instantly fell in love with Broadway and the theaters.  We talked about the existence of the S. Charles Lee Collection that is kept in UCLA's Library of Special Collections, but we had no idea what the collection's contents were and the secrets that it held.  For me, this collection seemed like a treasure chest that I was very curious to open.  This research and database-building would serve as the first step in our reconstruction of Broadway, and it would allow for further research of the area.  I easily chose the Los Angeles Theater as my focus, both for its lavishness and its innovation.  Along the way, I was able to uncover some major discoveries that deepened my appreciation for Broadway and the culture it created for the art it housed.
Our first step in this archival research was building a database in AirTable.  In doing so, we had to define what metadata was necessary to include in order for this work to be useful in future research and give enough information to understand the contents of each document.  We then linked this data to other databases so that we can create a fuller, richer picture of these theaters, the S. Charles Lee collection, and their relationship with Broadway.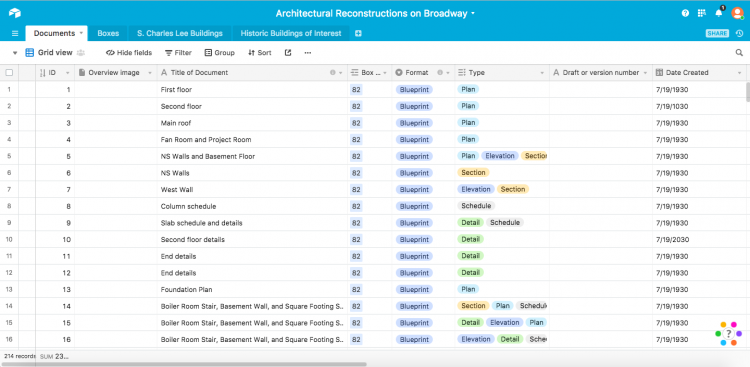 In this project, we uncovered some answers to urban legends regarding the Los Angeles Theater.  Here is one of my major discoveries:
THE MIRROR SYSTEM
Because the Los Angeles Theater is still in particularly good shape, our partner Escott Norton at the Los Angeles Historic Theater Foundation, raised questions about black ducts in the wall that seemed to have mounts for mirrors.  This mirror system was completely foreign to us, and we wanted to see what the conceptualizations of this system would be.  Upon going into the archives, I realized that the system was much more vast than we could've imagined.  While we knew there were ducts leading down to the lounge in the basement, we were unsure of what that mirror system depicted and how it was supposed to work. In my documents, I ended up uncovering the destinations of the ducts: one pathway that led to the basement and another that led to the front next to the ticket booth, both stemming from the projection booth.  We hypothesize now that these took the films being shown and previewed them at the front of the theater and in the lounge to entice patrons and to keep guests entertained.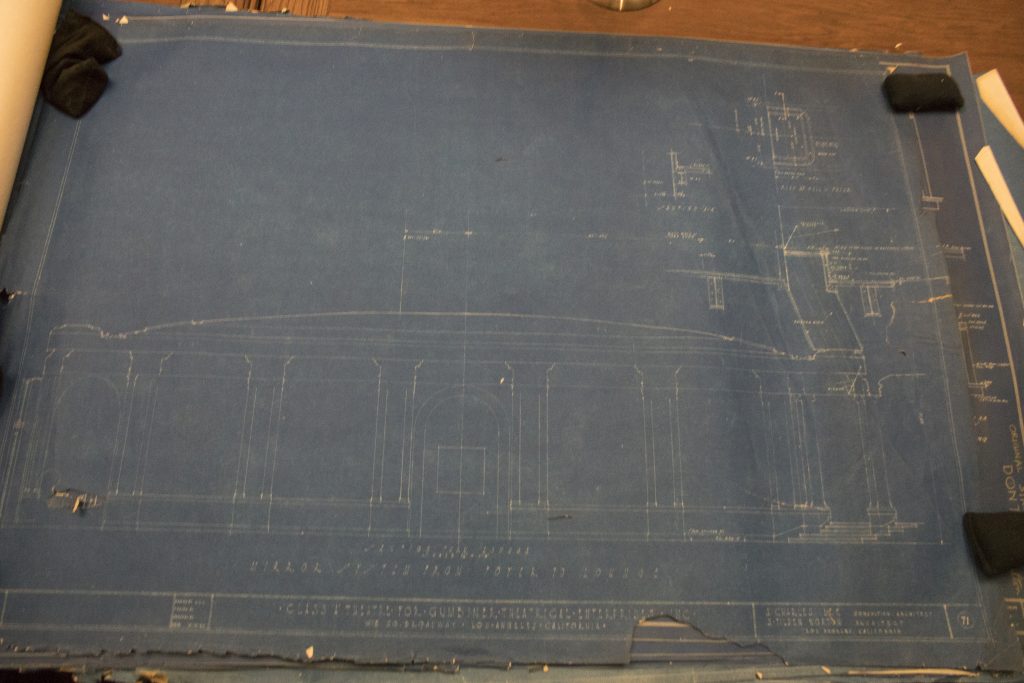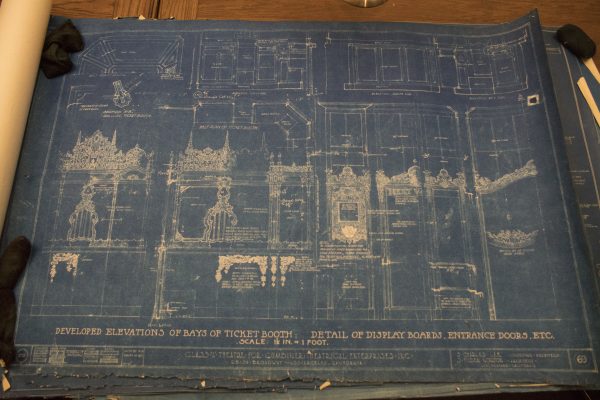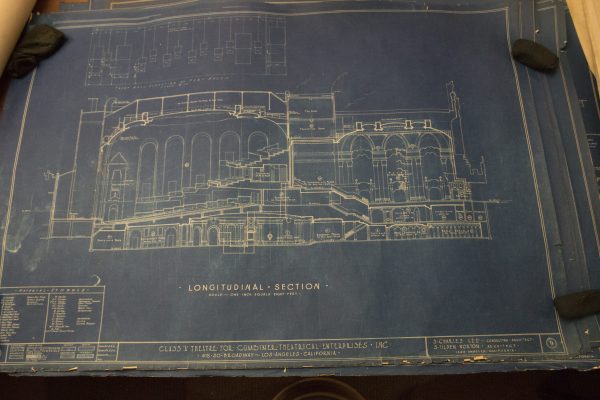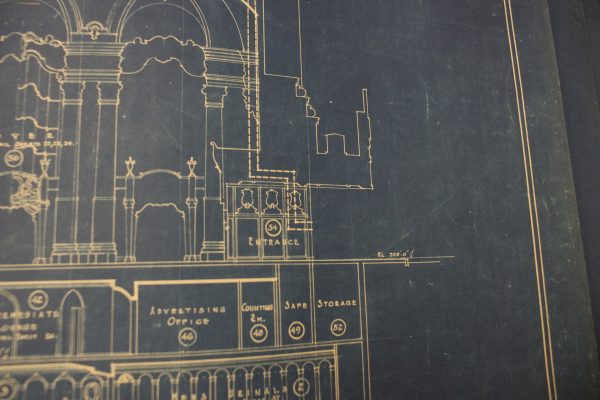 One thing that I have loved about this project is that in opening each box, I did not know what I was going to discover next.  Luckily, there is still work to be done.  Though we may finish the boxes for the Los Angeles, there are so many more theaters to explore and secrets to uncover.  I cannot wait to see what discoveries are to come.
Special thank you to Deidre and Anthony for helping me discover a new passion for architectural history, teaching me how to read blueprints and create databases, and exploring the Special Collections with me. I am forever grateful.